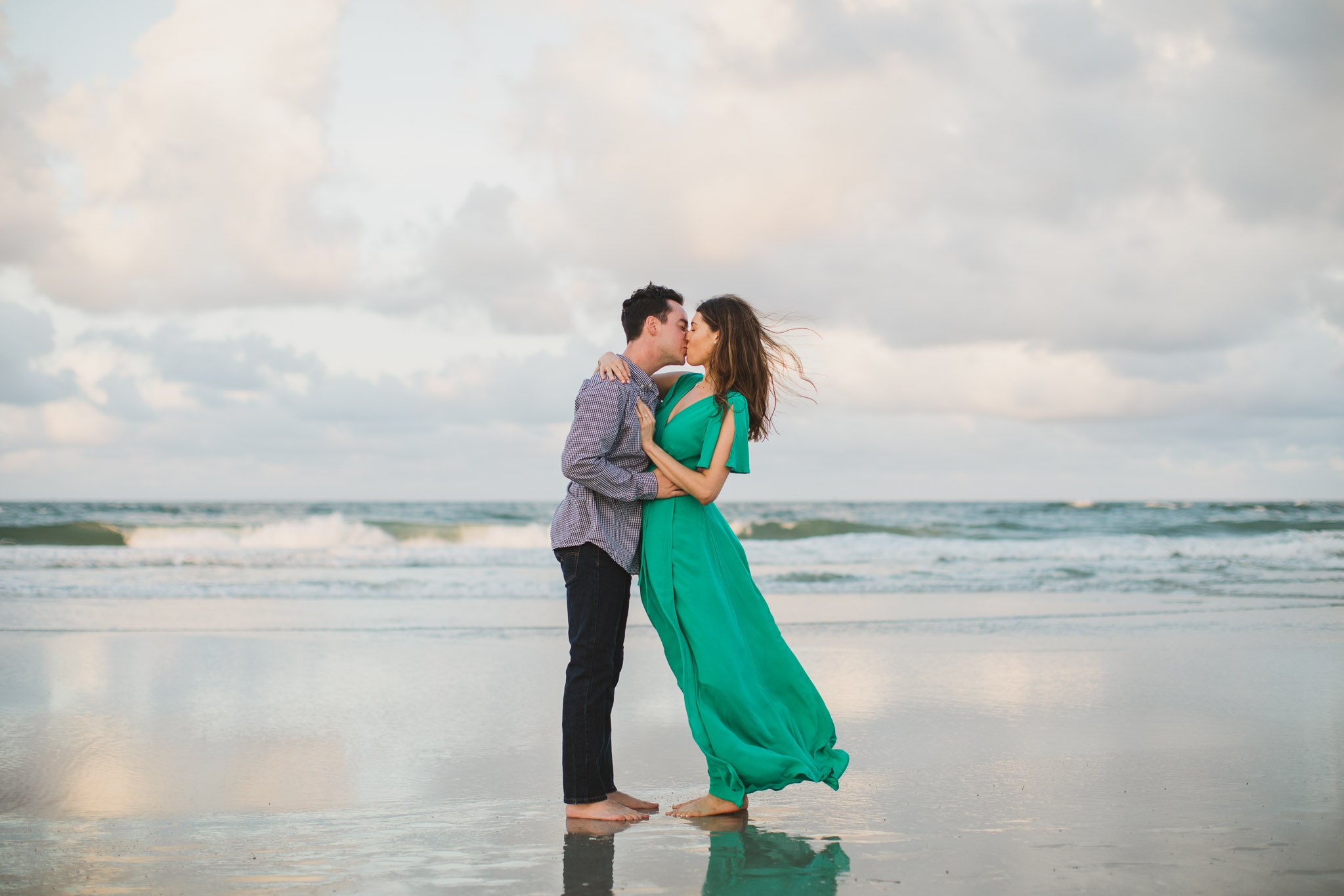 Contagious Smiles During Hanna Park Engagement Session | Atlantic Beach, FL | Kaley + Riley
The world is a crazy place but love will always shine. These two booked a couples session with me and within a few days of their scheduled shoot date they got engaged! So we changed the session to an obvious engagement session. I don't know how or why but I do seem to photograph some of the nicest people. These two are seriously sweet and we had so much fun shooting together.
So Kaley and Riley did do an outfit change but I'm seriously obsessed with long flowing dress at the beach that I stuck to Kaley's amazing long green dress to showcase you all.