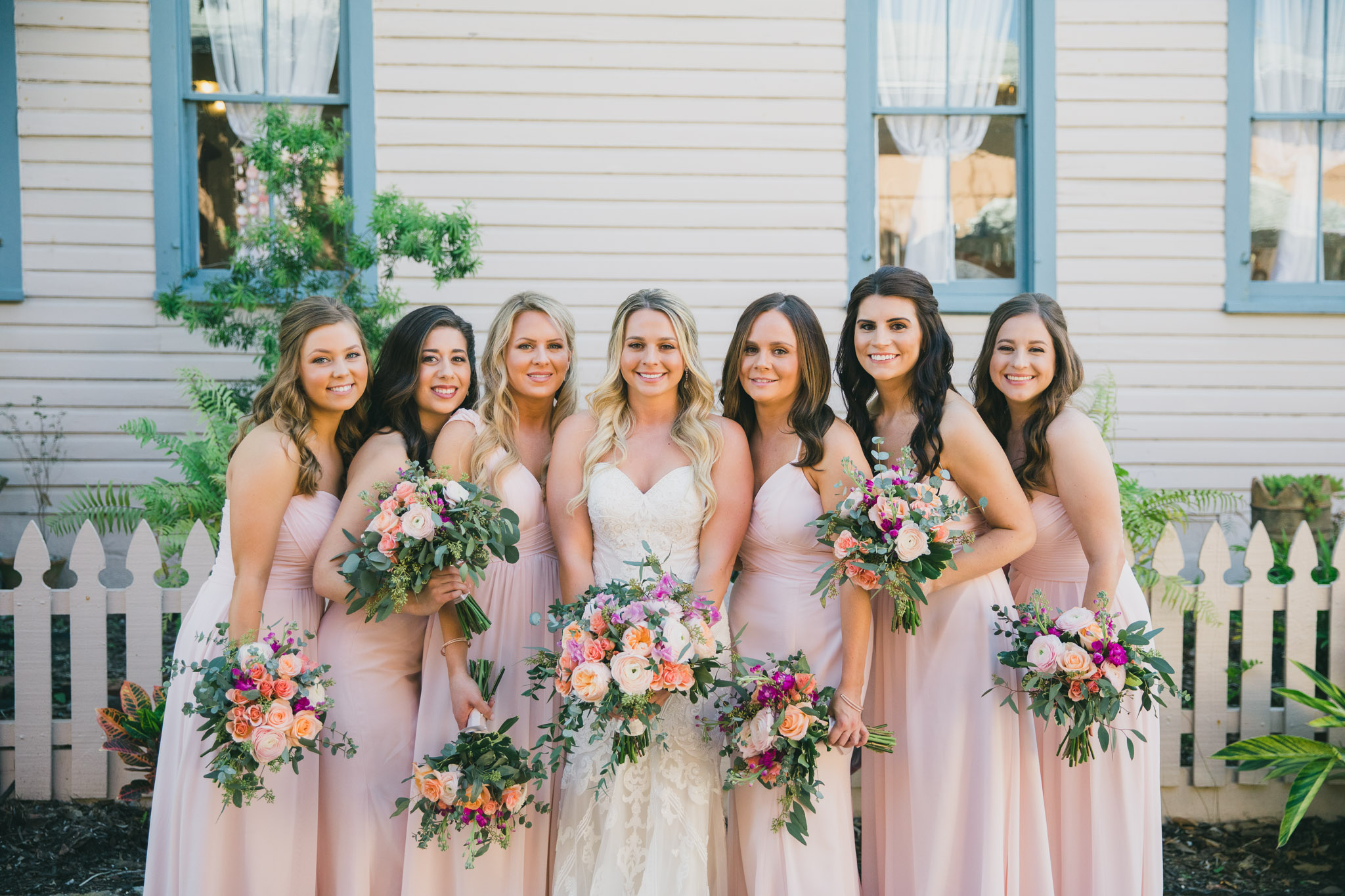 White Room Villa Blanca and Grand Ballroom Wedding | St. Augustine, FL | Lindsey + CJ
Stunning floral and a palette of soft pinks this wedding photography of a White Room wedding will get you inspired.
Lindsey and CJ are not only a beautiful couple but they have hearts of gold. They are some of the sweetest people I have had the pleasure of photographing. I got the feeling when we chatted over the phone before they booked. But, when we met and I took their engagement photos, that is when I knew these two were fabulous people! SEE THE ENGAGEMENT SESSION HERE!
THE WEDDING DAY
The day started with everyone relaxed and getting ready. Then the nerves kicked in when Lindsey and CJ shared their first look. Lindsey left CJ speechless and Lindsey tried everything to hold her tears back. Once they had that moment to take each other in the nerves were gone. The wedding party then joined us on the streets of St. Augustine to create some amazing wedding party photos.
The ceremony took place in the Villa Blanca second floor. Reception followed in the Grand Ballroom of the White Room. The reception was set up with string lights and a mixture of tall and short floral centerpieces. Lindsey had these amazing hoops decorated with florals hanging from the ceiling. Both above the cake table and the sweetheart table.
Right before sunset we happened to sneak out to the marina across the street from the White Room. We took some magical photos of just the two of them and a stranger let us use his boat for a few photographs as well! The night was full of mingling and dancing and the funniest prop I have ever seen! Someone had blown up a few photos of CJ's head and put them on sticks so everyone was passing them around!