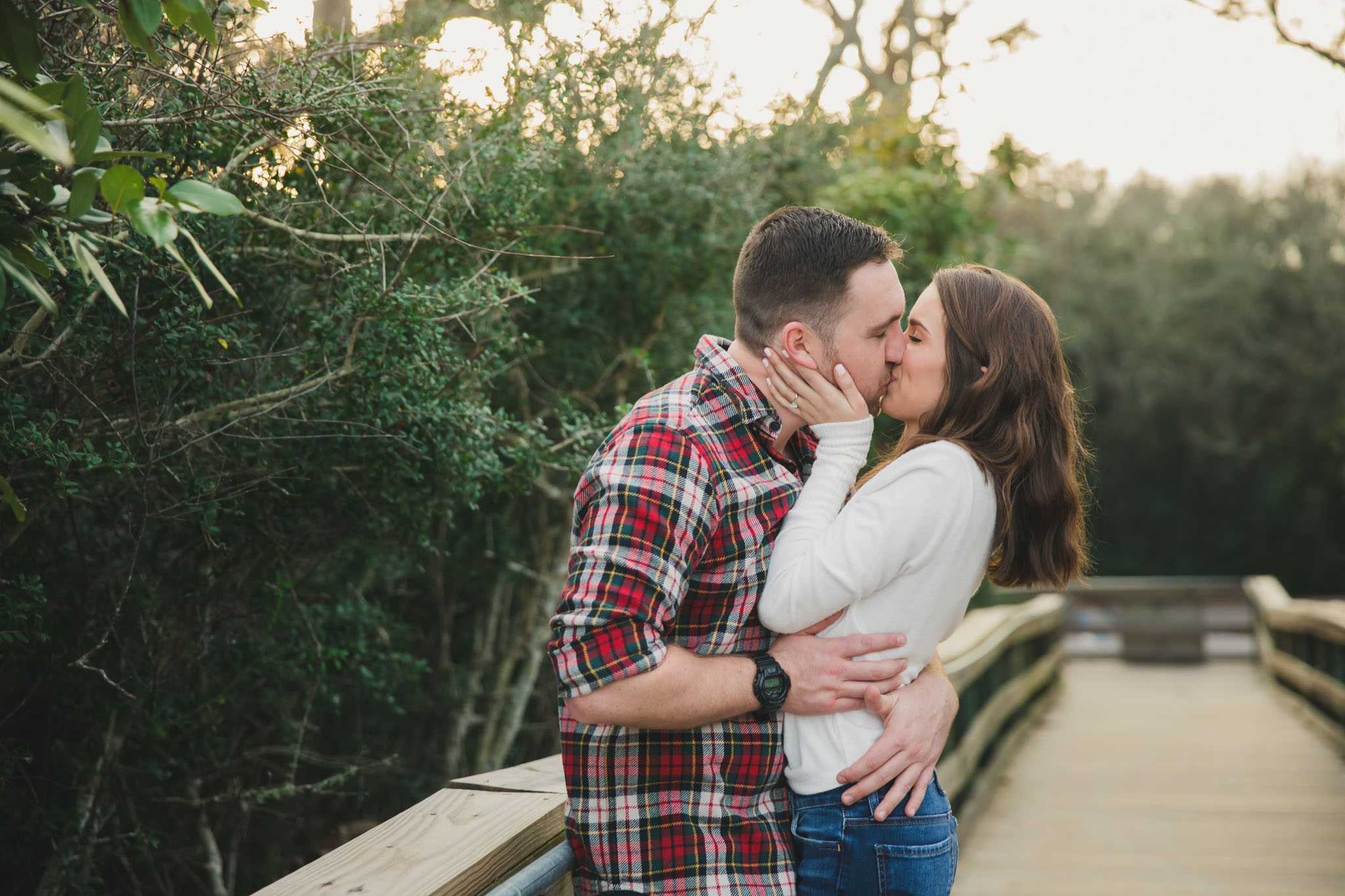 Hanna Park Engagement Session | Jessie + Steven
Jessie and Steven chose Hanna Park to have their engagement session so they could have some fun on the beach at sunset.
Jessie and Steven grew up in Stuart, FL and are high school sweethearts. They are simply adorable together and make each other laugh all the time. The couple decided on Hanna Park for their engagement session so we could get some variation with beach photos and greenery for backgrounds. I love Hanna Park for lots of reasons. The biggest reason is we don't have to dodge lots of people on the beach. The second reason is amazing tree lined boardwalks! 
Their wedding will be taking place at The White Room Villa Blanca and Grand Ballroom in St. Augustine, FL. 
UPDATE: See their wedding HERE.