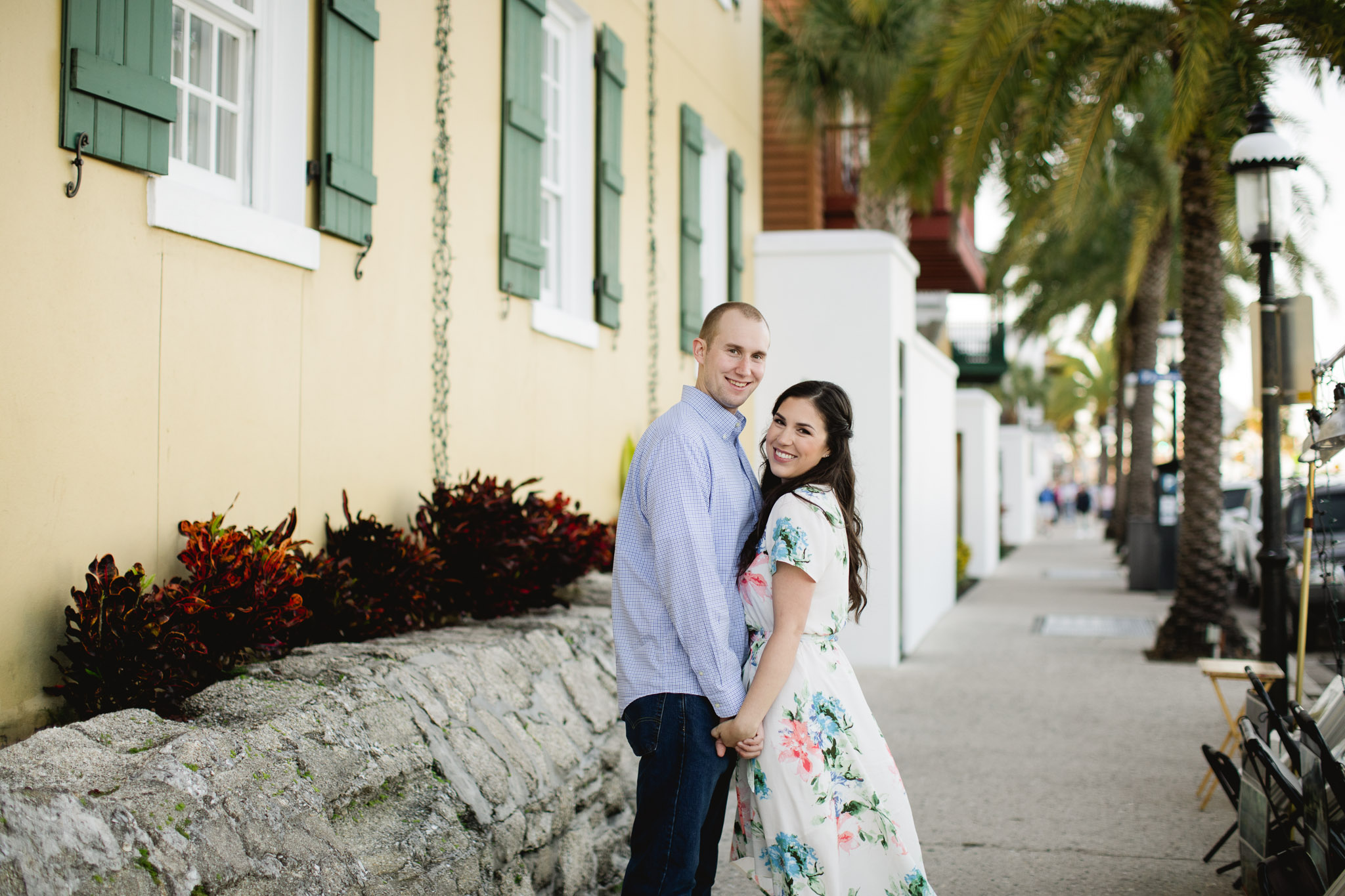 St. Augustine Streets and Bayfront Engagement Session | Lauren + Scott
Engagement Session photos taken along the St. Augustine Bayfront.
Lauren and Scott met up with me in downtown St. Augustine to photograph their engagement photos. They requested some bayfront photographs and I was trilled at their choice. We started in the streets since I wanted to end with the sunsetting on the bay. I think it was the busiest I have ever seen St. Augustine which posed as a challenge. Luckily I know a few hidden alleyways that we walked to that worked perfectly!